Welcome to the Grove City Remount Center.
Specializing in Remounting AEV, Frontline, Horton, McCoy Miller, Road Rescue and Wheeled Coach ambulances
Committed to Extending the Life of America's Ambulances.
Located just outside of Columbus, Ohio the REV Ambulance Remount Center – Grove City offers professional, OE-quality ambulance remount services. Our dedicated team of experts will work with you to address your specific needs. You can rest assured that all our remounts are built to the latest federal safety standards, such as FMVSS, to protect your crew.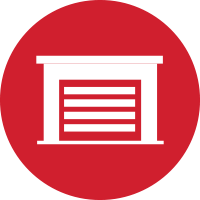 Built in 2021, the REV Ambulance Remount Center – Grove City spans over 60,000 sq. ft. with over 35,000 sq. ft. exclusively committed to remount production. This modern facility has all the necessary equipment to dismount and remount bodies from old chassis and perform necessary repairs, while maintaining the structural body warranty for REV branded products.
In addition to remount services, our state-of-the-art facility is equipped to do body work, service, and special projects such as upfit services for command vehicles, fly cars, and other unique applications. Our 40 ft. by 20 ft. paint booths are suited to accommodate any emergency vehicle a customer may have in their fleet.
We are proud to provide professional, industry-leading remount services to extend the life of our high-quality ambulances.
Our sales process starts with each customer's unique needs and is guided by experienced, professional sales staff and engineers.

A specification sheet is provided to guide your selections.
A quote is created by our Remount Sales Team and reviewed by our engineers.

The quote is reviewed with you, any additional changes are marked, and it is sent back for requote.

Once the specification is finalized and order confirmation is approved, the Remount Sales Department will assign a production number to the unit and order or assign a chassis.

The original vehicle is sent to the REV Ambulance Remount Center to begin production.
AEV, WHEELED COACH, ROAD RESCUE, MCCOY MILLER

7 year/70,000 miles
On any applicable workmanship items
12 months - Extruded bodies
18 months - Non-Extruded bodies
Paint warranty
Body warranty
On REV units to remain intact for the duration of the original warranty

HORTON

2 year/24,000 miles
On any applicable workmanship items
2 year/24,000 miles
On parts
3 year/36,000 miles
Prorated paint
Body warranty
On Horton units extended an additional 5 years


NON-REV BRAND

1 year/24,000 miles
On any applicable workmanship items
Contact Us at Grove City, OH, to Begin Your Ambulance Remount.